The Yellow Card Of Free Speech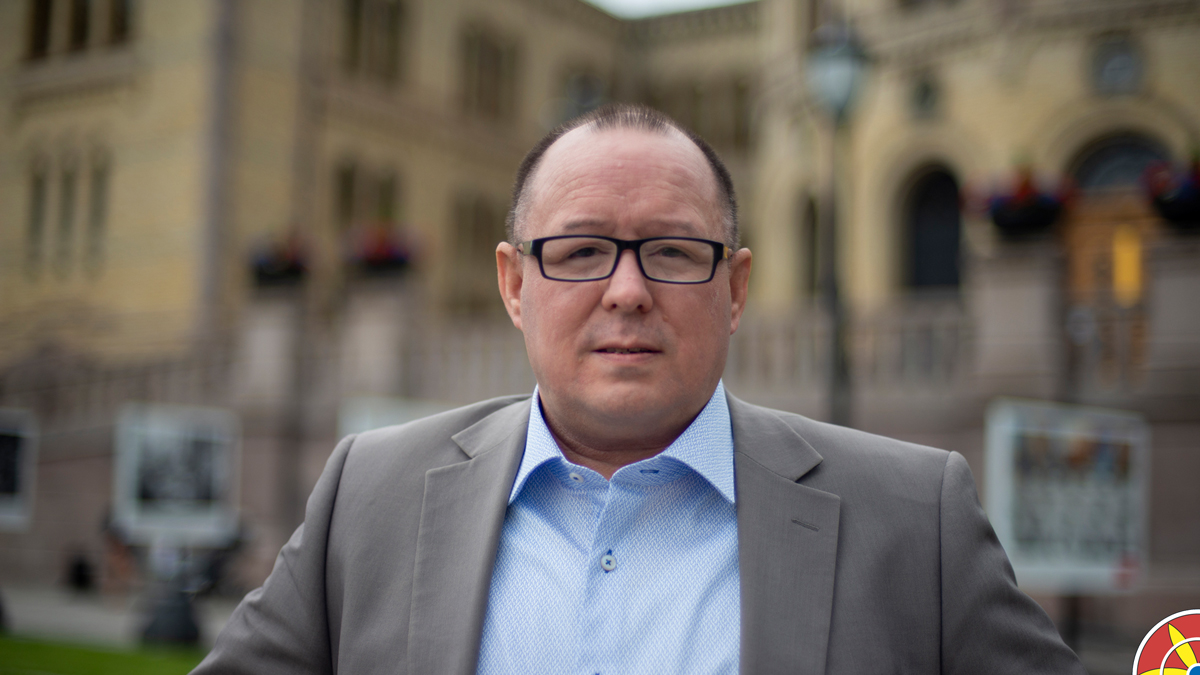 General Secretary Rune Bjerkli: Cancel culture, woke, and forms of debate that reduces the quality of important discussions are challenging democracy. However, we still must champion freedom of speech as possibly the most important human right.
Yellow SPIT is the yellow card of discourse equivalent to the yellow card in football. In football, the important thing is to attack the ball and not the player. In free speech, the important thing is to attack the opinion or claim of fact and not the person expressing them.  It is a tool to bend public discourse to stay on the topics by calling out the venom.
The Kven Finn Association has human rights high on its agenda. We all observe important discussions end up in futile and worrisome quarrels. They are often incited by a few individuals who destroy the discussions for the rest. Maybe they are not aware of the difference between attacking the information and the person. And, how detrimental to public discourse it is. Blocking people out all together is the wrong solution. Free speech is for all.
It is important to recognize that free speech is a very important democratic tool for ordinary people to criticize people of power. Government and other potent constituents cannot criticize ordinary people the way it is the other way around. There is a difference between public figures of power and private individuals handling freedom of speech issues.
Thus, we have set up a caution or warning system, the yellow card of free speech: The Yellow SPIT.
The card focuses on four poor discussion features:
Stigmatize people instead of discussing case
Proclaim legal opinion is hate speech
Ignore/make invisible the other views
Threaten people to silence
The four features are important examples of damaging debate methods. In order to use the card without infringing copyrights and with the full force of the card you need a license. In order to get the license you need to prove that your platform(s) has free speech challenges.
There are three different yearly licenses:
I. NOK 250 – NGOs and other civil society participants
II. NOK 500 – Small business/local government
III. NOK 2000 – Big business and government
The service includes:
Legal permission to use the copyrighted Yellow SPIT cards
Possibility to report individuals to us in order to discover repeat offenders
Display Yellow SPIT card recipients
Take appropriate actions (subject to extra fees by mutual consent)
GET APPROVED FOR A LICENSE TODAY
To obtain a license, please send an application by e-mail to free@yellowspeech.org.
The application should include:
Proof of having a platform for public discussions
Proof of poor discussion methods used by participants
Proof of being either I, II, or III
Name of organization, registration number, address, online sites, billing and contact information
NB! Make note that changes may occur at any given time that may alter part of the service.
Warning! Misuse of the card could jeopardize your license.
Disclaimer! We don't assume any legal role or liability in cases between the licensee and their yellow card recipients (or other parties).
The licensor Kven Finn Association is an NGO in Norway focusing amongst others on human rights issues in particular for the indigenous kven/finn people of the Arctic.
Thank you for your interest in promoting free speech and fruitful discourse!